Artists appearing
at Festival at the Edge 2017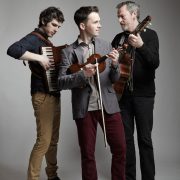 ALAW is three leading musicians who bring a wealth of experience to a shared passion – the traditional music of Wales.  Whether unearthing rare gems or reimagining a well loved melody they treat their music with a deftness and sensitivity that is thoroughly absorbing.  Combined with powerful song writing and original tunes, this makes for a musical experience that will stay with the listener long after the concert has ended.
Oli Wilson Dickson (fiddle/vocal), Jamie Smith (accordion/vocal), and Dylan Fowler (guitar/vocal) have a long history of working together, sharing projects such as The Devil's Violin, Sazpora and The Ian McMillan Orchestra.  Oli and Jamie are well known throughout the folk world as the frontline of Jamie Smith's Mabon,  From stirring song to driving jigs – they communicate their music with relaxed humour and a genuine affection that is truly infectious.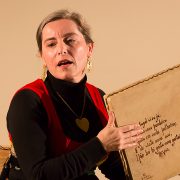 Ana, who was born in the north of Portugal, studied Fine Arts in the University of Lisbon, and also attended classes at the Sociedade Nacional de Belas Artes in Lisbon
She started performing as a storyteller in Oeiras while a member of the storytelling project Histórias de ida e volta, where over seven years she learned from some of the most renowned names in storytelling, both from Portugal and overseas.
Ana works extensively as storyteller in libraries, schools, and prisons all over Portugal.  She has performed at many prestigious festivals, such as; Palavras Andarilhas in Beja, Ondas de Contos em Oeiras, Sete Falares and Festival Atlantica in Galicia, Casa das Conchas in Salamanca as well as in other small festivals in Portugal.
She is a keen advocate of traditional music, singing, and dance, where she brings communities together to share their knowledge, where she is supported by A Música Portuguesa A Gostar Dela Própria.
Besides being a busy storyteller, Ana also coaches on traditional dances from the north of Portugal both in her own country and overseas.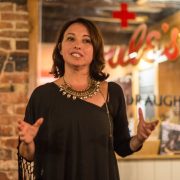 Ana Maria Lines is a journalist and Storyteller with an international reputation, vast repertoire and captivating style.  Her performances and workshops have engaged and captivated adults and children in England, Scotland, Cuba, and Spain.
She has researched, translated and retold tales from South America and  has also created projects and given lectures promoting storytelling and its application.
Ana Lines is the Chair of the Staffordshire Storytellers Organization and runs the Stafford Knot Storytelling Club.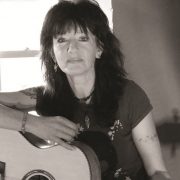 Hailing from the North Yorkshire National Park, Anna Shannon deeply embraces all things rustic. On hearing her homespun and organic compositions it is clear that the wonders of the natural world are the things that strongly colour her narratives. She is an immensely skilled multi-tasker, a creative and strikingly accomplished singer, songwriter, multi-instrumentalist, arranger and designer, with her own definite, intense vision and a strong musical identity to match.
2006 saw her first album "The Whale Dreaming" being released after being encouraged by winning BBC Radio "Yorkshire Songwriter of the Year" which she had entered on spec. Since that time Anna has released numerous albums, and her latest, "A Celebration of Old England", released by Wild Goose Records, sees her forging a strong path into the heart of today's folk club and festival circuit.  Anna is carrying on a musical tradition, finding fresh meaning and relevance for us all in the old ways.
"stunning singing voice and distinctive guitar style"  Roots magazine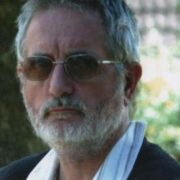 Chris is no stranger to The Edge but he is especially pleased to be debuting at the new site!  He, with Malcolm Speake and Ron Plant, has boosted the popularity of storytelling at folk festivals throughout the Midlands and beyond.
He has a talent for stories with a dark twist and a sense of humour to match.  His storytelling has taken him across the USA, collecting and telling as he went.  But he is, perhaps, most proud of the work he does for Bag Books: bringing stories to audiences with severe and profound learning difficulties.
Besides his telling Chris is also part of the famous Victorian Music Hall duo, "The Daring Young Men" and not wishing to be stereo typed his writing is proving popular with the second edition of his short stories selling well. But some would say his pinnacle of success is that he holds the title of the Biggest Liar in Shropshire (1997). Now, can you believe that!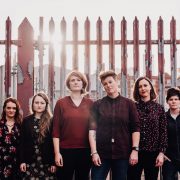 COVEN: O'HOOLEY & TIDOW, LADY MAISERY & GRACE PETRIE
Coven is the collective of three of the British folk scene's finest, most formidable and forthright female acts; the exquisitely harmonic songwriting duo and BBC 6 Music favourites O'Hooley & Tidow, the enchanting BBC Radio 2 Folk Award Finalists Lady Maisery and the irrepressible Leicester songwriter, activist and performer Grace Petrie.
Three years ago, Belinda O'Hooley, Heidi Tidow, Rowan Rheingans, Hannah James, Hazel Askew and Grace Petrie got together to celebrate International Women's Day in March, with a series of three concerts.  Since then, the tour has extended year on year with 2017 seeing them release 'Unholy Choir'; an EP of the songs that the group has collaborated on.  Experience these thought provoking, heartfelt, entertaining and enthralling women performing individually and collectively on one stage.
O'Hooley & Tidow: 'Defiant, robust, political, northern, poetical folk music for the times we live in.' Independent
'Lady Maisery are women with ideas, purpose and urgency. They create powerful, enthralling work.' Songlines
Grace Petrie: 'A powerful new songwriting voice.' Guardian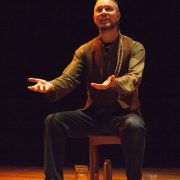 Dougie is a warm, dynamic & innovative storyteller, holding a deep respect for the oral tradition whilst using stories in fresh ways and reaching diverse audiences.  With a background in Community Education, he seeks ways of using stories for entertainment, education and engagement.
Dougie has been working extensively with The Village Storytelling Centre in Glasgow, using stories in a variety of ways to engage groups from all walks of life, and to various ends; producing story booklets, facilitating ceilidhs, telling in schools, care homes, medieval castles and more.
"The process from start to finish was a fantastic journey in which everyone benefitted from greatly.  It has been a pleasure working with you and I would love to work with you again in the near future."  Service Manager, Glasgow South
Dougie's favourite tales are gathered from Highland and Scots folk history and myth, delighting in the sense of people in times past gathering at fireside in deepest winter, entertaining each other with tales of bogles, witches, selkies and the like.  He also tells many wonder tales around the world, reflecting the far flung places he has explored (West Africa, India, North America, Europe).
Using West African djembe drum, songs and games to enhance sessions where appropriate, attention is given to audience participation & fun.  He can also combine storytelling with team building, games, bush-craft, Wild Food Walks, Nature Connection, Tai Chi and more as a way of creating a wider experience.
Stories unlock keys in our imagination and give a very real understanding of the world around us.  In this multimedia age, there is something vital and nourishing about connecting with others face to face for the sharing of a story or song.
In 2015 Dougie initiated and coordinated the Inverness Storytelling Festival to great acclaim. This was the first Storytelling Festival take place in the Highlands of Scotland.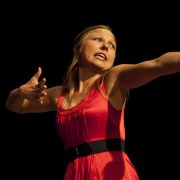 EMILY HENNESSEY is a bold, playful and dynamic performance storyteller. With a Swedish background, Emily has a particular passion for Norse mythology. Work and travels in India have also infused a great love of Hindu myth and epic.
Emily came to storytelling while studying Drama & Theatre Studies at the University of Kent where she met storyteller Dr Vayu Naidu. Emily completed a storytelling apprenticeship with Vayu and later trained with Ben Haggarty. Part of the Pandvani108 ensemble, Emily has also had the privilege of training with Indian Pandvani performer, Ritu Verma.
Emily's work is often described as intelligently composed and beautifully performed, while her storytelling style is said to be warm, captivating and witty, delighting audiences of all ages.
Recent performances include the Delhi Storytelling Festival, tours of India with the British Council, Nordic House in Iceland, the British Museum, Royal Opera House, Soho Theatre and Beyond the Beyond Storytelling Festival as well as festivals across Europe.
"A mesmerising storyteller. I couldn't take my eyes off her!" Everything Theatre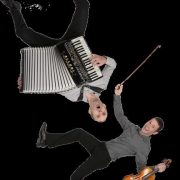 Oli Wilson-Dickson and Luke Carver Goss, two top musicians who take you on an interactive musical journey complete with juggling tricks and unicycling.  From barnstorming bluegrass to sizzling gypsy serenades and with plenty of opportunities for joining in – this is a show the whole family will love.
Oli will be well known to FATE audiences through his work with Daniel Morden and Jamie Smith's Mabon.  Luke Goss tours regularly with the poet and media sensation Ian MacMillan.
Oliver Wilson-Dickson also plays with The Devil's Violin, Jamie Smith's Mabon & ALAW.  Described by R2 magazine as 'an expressive and exceptional fiddler' he also regularly collaborates with storyteller Daniel Morden, with whom he appeared for four consecutive years at the National Theatre and toured throughout the UK.  As a session musician, Oliver has contributed many recordings from Cartoons for the BBC and a BAFTA award winning film soundtrack to CDs for Warner International.  As a composer he has written music for stage productions and BBC Radio 4 drama. When he can find time he plays in the house band on the Welsh TV show Noson Lawen.
Luke Carver Goss writes and performs regularly with poet and broadcaster Ian McMillan.  Their group The Ian McMillan Orchestra toured the length and breadth of the UK, and featured on The South Bank Show.  Together, they co-curated Sage Gateshead's first Words & Music Festival. The centre-piece of this was Homing In, a work for gigantic instrumental and vocal forces.  He has also worked with The Devil's Violin Company, Tea Hodzic Trio and Szapora.  His music includes commissions for Black Dyke Brass Band, Tredegar Town Band, The Sage Gateshead, BBC National Orchestra of Wales, BBC Symphony Orchestra and London Sinfonietta.  He was a composer for the Cultural Olympiad and his piece Pure Gold: a 4X4 Relay was broadcast on radio 2 and 3.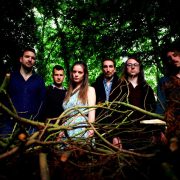 Hailing from Faversham in Kent, folk-¬rock band Green Diesel first emerged in 2009 and take their inspiration from the depths of English folk lore and legend and the classic folk rock sound of their predecessors Fairport Convention and The Albion Band. Blending violin, mandolin, dulcimer and accordion with electric guitars and drums, Green Diesel's sound is born from a love of traditional English music and a desire to bring it to a modern audience.
Performing original compositions, steeped in folklore, alongside inventive reworking of traditional songs and tunes the band have built up a reputation as a fearsome live act.  Their energy and musicianship grabs the audience by the scruff of the neck and leaves them wanting more.
The band's third album 'The Hangman's Fee' (released 10th February on Talking Elephant Records) features songs inspired by the darker side of folklore.  Sinister spirits and bloodstained tales weave their way through the album backed by the signature Green Diesel sound.  English folk, red in tooth and claw, performed by a band at the top of their game.
Julie Murphy is a singer songwriter and member of Welsh folk innovators fernhill.  She writes songs at the piano at home in the Welsh countryside.  Her remarkable voice, spectrally beautiful one moment and darkly rich the next, has led to collaborations with John Cale and Robert Plant and to TIME OUT declaring her a 'must see, must hear singer'.  She describes herself as "an artist working through the medium of music" whose art school background laid the foundation for her continuing musical explorations.
In 2016 she released her fourth solo album 'EVERY BIRD THAT FLIES' on her own 'Shells in the ocean' label, receiving support and airplay from across the BBC plus independents like Resonance and FRUK.  The album was included in the MOJO Top ten folk albums of 2016 list and was a fROOTS magazine critics choice album.
"Such a beautiful song from the new and rather splendid LP" GIDEON COE BBC 6 MUSIC
"Oh my god this is beautiful, every piece of music on it is fantastic" ADAM WALTON BBC RADIO WALES INTRODUCING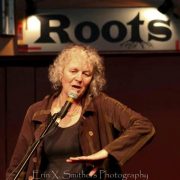 Marion Leeper grew up in a family of actors, raconteurs, tellers of tall tales and downright liars.  She has been listening to and telling stories (true and less true) for longer than she can remember.  She tells stories for children of all ages, and specialises in multi-sensory storytelling for the very young and for people with learning difficulties.
Marion has toured her adult shows to clubs and festivals around the country and internationally.  Based in Cambridge, Marion and her amazing story mat are familiar visitors to museums, schools and libraries around the region.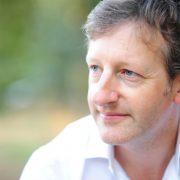 Michael has told stories both as a solo performer and with other artists throughout the UK and Europe as well festivals in North and South America.  Most of his work is in either English or Welsh and occasionally both at the same time!  He is a familiar performer in the UK festival and club scene and draws particular inspiration from the Welsh oral heritage and landscape.  He combines depth of material with lightness of delivery which is timed and paced to perfection and minted fresh for every audience.
Many will have seen him on tour with Hunting the Giant's Daughter, a faithful and contemporary retelling of the earliest Arthurian tale.  In 2011 he was awarded a Major Creative Wales Award, and took part in the 3rd Labo at La Maison du Conte in Paris.  Michael was a featured teller at the 2012 US National Storytelling Festival in Jonesborough, Tennessee.
Nell is a full-time performance storyteller based in London.  Recent work includes stories told in the museums, palaces and schools of London, the storytelling clubs around the UK, for NTS Live, Dalston's cool digital radio station, and for the UK's premier storytelling producers, the Crick Crack Club.  Recent commissions include Wellcome Trust, Hampton Court Palace, V&A, British Museum, 40 Winks Bedtime Stories, World Wildlife Fund, Arts for Human Rights, After Adoption, Radley Handbags and Selfridges.
She has told hundreds of stories to thousands of school children, 3-19 years old, in the UK, India, Colombia, Mexico and China. Nell recently performed at the Amsterdam Storytelling Festival, Alden Biesen Storytelling Festival, and Nivesh Festival, Delhi, and was part of the ICELT (Arts in Education) Conference in Malaysia 2015.  She is Patron of Reading at two Haringey Primary schools, encouraging the students to connect with all things story.
She is Artistic Director of StoryNight at Torriano, Kentish Town's thriving performance storytelling clubs for adults.  Nell is a passionate promoter of storytelling as a contemporary performance art.
'Phoenix is a mercurial and captivating performer'  Dave Fargnoli, Exeunt Magazine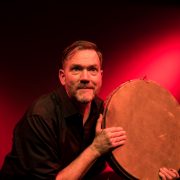 Nick Hennessey came to storytelling whilst undertaking field research for a PhD in Cultural Geography. At this time he became a professional singer, songwriter and storyteller with a particular interest in the relationship between landscape, communities and stories and the re-invention of tradition. As an artist he has continued to research and perform internationally. In 2000 he won the World Championship in epic-singing performing the Kalevala, the Finnish national epic in Espoo, near Helsinki. He regularly returns to perform Kalevala in English for Finnish audiences. In 2009 he presented a program on BBC Radio 4 on the relationship between Kalevala and modern Finnish national identity.
In the UK, he was commissioned in 2007 by the Plymouth Theatre Royal to write "The Crossroads" a short play based on the ballad Tam Lin for the celebrated Playhouse Festival. The play has subsequently been performed at Plymouth, York Theatre Royal, and Polka Children's Theatre in London.
Nick has performed in the South Bank and the Albert Hall and extensively at folk, storytelling, and literature festivals throughout the UK and internationally (Estonia, Finland, Sweden, Norway, the Netherlands, Belgium, Denmark, Canada and two national tours of Japan). He has published three solo albums, the most recent of which, "A Rare Hunger" released on Harbourtown Records, received critical acclaim with airtime plays on BBC Radio 3's Late Junction and numerous stations in the US.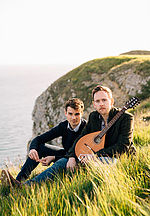 NINEBARROW are a multi-award winning folk duo, who are impressing audiences across the country with their innovative and captivating take on the folk tradition.  Described by Mike Harding as sounding 'damn fine' and by Kate Rusby as 'absolutely amazing', Jon Whitley and Jay LaBouchardiere combine breath taking vocal harmonies and melodies, delivering original songs that are inspired and rooted in the landscape and history of the British Isles.  As well as crafting unique and engaging original material, Ninebarrow also take a wide range of traditional folk songs and rework them in their own, distinctive way.
Not only exceptional singers and musicians, Ninebarrow are also equally passionate about the stories behind their songs – combining their music with history, folklore and storytelling.  The duo were recently nominees for 'Best Duo' in the Fetea Magazine Awards 2016 and in 2017 are nominees for Best Duo in the BBC Radio 2 Folk Awards.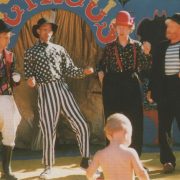 The Professor and his Panic Circus will be presenting a mix of workshops, games, puppet shows, shadow shows, as well as storytelling from the Professor, Chris Panic with his unique magical 'Coat of 100 Pockets', and a coat of a 100 treasures! As the Professor says, "You are never too old to have a happy childhood!" Join him and his versatile team for a fun packed weekend of activities that appeal to children of all ages. Don't miss the Big Top 'Warm Up' on Friday evening and Punch & Judy on Saturday.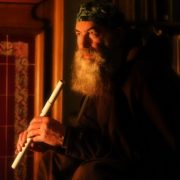 Pat has been a story teller and a flute maker for more than thirty years.  Working originally in bamboo he has developed his own range of instruments in wood, aluminium, steel and plastic.
His aim is to bring flutes and pipes to everyone who ever wanted to play one regardless of physical or academic ability.  His five hole pentatonic pipe can be played by those who have no previous experience of music.  Its simple scale fits all the notes together so that anyone can play their own music from the heart.  Play your mood, play your stories, play the weather, play with the birds or the wind.  Just play.
Make your own flute in one session?  Yes you can.
Play the flute by the end of the session? Yes you can.
Have fun?  You bet!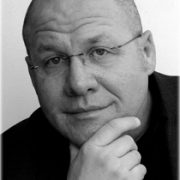 Patrick Ryan has worked as a teacher and professional storyteller for over thirty years.  He regularly tours Britain, Europe and the US performing, lecturing and conducting a variety of workshops.  Patrick has written for the BBC and has also actively participated in several major storytelling projects, among them:  'Living Stories of the World', a multi-cultural workshop for primary children in inner and outer London; 'Telling the Tale' with the Lion's part in Southwark schools and at Globe Education, Globe Theatre;  'Listen Up!' an innovative, long-term storytelling residency in Northern Ireland primary and secondary schools; and  'Writing Together', the resident storyteller for a NAWE project with writers resident in nine schools, primary and secondary, across England every term for 3 years; the impact of writer and storyteller residencies on pupils' learning and development and teachers' methodology was monitored and a major study was presented to the Qualifications and Curriculum Authority with recommendations for the future planning of residencies.
Patrick is based in London. He grew up in Illinois in the USA, and attended the University of Illinois and the University of Chicago.  He taught primary school in the USA and Britain for ten years.  In 2004 he completed his doctoral degree at the University of Glamorgan, where he is currently a research fellow at the George Ewart Evans Centre for Storytelling.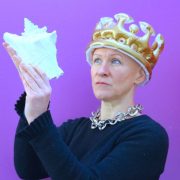 Ruth is one of Scotland's leading storytellers, a charismatic live performer and a highly regarded singer.  Born in the North East of Scotland, Ruth is widely seen as a Tradition Bearer, having been lucky enough to 'sit at the knee' of the great storytellers which Scotland has borne – Sheila Stewart, Duncan Williamson, Stanley Robertson and David Campbell.  She has a broad repertoire of stories and songs from Traditional and local Traveller sources.  More recently she has experimented with biographical storytelling, and this year performed a sell out show about the life, songs and poetry of Robbie Burns.
She has worked for over 30 years in social work listening to people's stories and has been professionally telling for 17 years.  Her real strength is in forming a warm, authentic rapport with her audience, respecting the tradition but also giving her performance a loving, feisty sparkle.  This makes her a popular guest at Festivals worldwide, from the glaciers of Iceland to the bookshops of India.
Ruth's project and publication, 'Stories Allways' successfully develops innovative ways to use storytelling with children and families who have emotional and social needs.
" the jewels from your experience and the poetic language you drop in that opens the heart to join the mind."
Sal Tonge and Chris Eldon Lee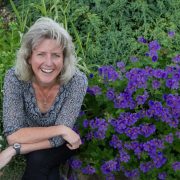 Sal has been working in education, health and community settings for over twenty years blending stories and music, memories and conversation.  She is currently Storyteller in Residence in two special schools in the West Midlands as well as in Artist in Residence for a network of care homes and supported living projects in Staffordshire.  Sal also delivers sessions in schools and libraries particularly for Early Years audiences.
She has worked with the cabaret show Three Men in a Bow Tie for over five years and is currently touring Sheep Tales to village halls nationally.  She sings and plays guitar as one half of duo Daylevel and is a regular artist for Music in Hospitals.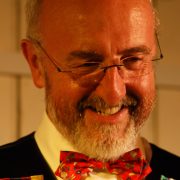 Chris Eldon Lee has worked in Radio for forty years and has been writing songs and plays a quarter of a century.  He was a member of the legendary Radio 4 Kaleidoscope arts team and has twice been nominated for the prestigious Prix Italia.  In 2000, he won the BBC Frank Gillard Gold Award for his work on the Century Speaks oral history project.  That same year Chris was commissioned by FatE to write and direct a new performance piece on the myths and legends of Antarctica.  His most recent stage work includes Silhouette, which was drawn from the experiences of 3000 Shropshire women engaged in manufacturing bras and corsets.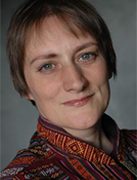 Sarah is a professional storyteller and actor based in west London.  She trained in community storytelling in South Cheshire, and in acting at Drama Studio London.  Over the last ten years Sarah has performed at a diverse range of venues, from museums and theatres, to pubs, cafés, and a Saxon longhouse.  Her engagements have included: Performing at the Nivesh Festival, Delhi, and the Kolkata Literature Festival, on behalf of the British Council;  a national tour of her show Gawain and the Green Knight;  Working with storytellers from five international festivals, as part of the Grundtvig Programme; and a support slot with Perrier award-winning comedian Milton Jones.
Sarah's work is dynamic, irreverent and defiantly un-twee.  The audience are seldom passive onlookers, and could find themselves answering riddles, singing rounds, or eating exotic food.  More recently, she has become fascinated by the links between ancient folklore and modern urban myth, ever since the night she gave a lift to a lone hitchhiker and awoke next morning in the gutter minus a kidney.
Steve Turner is known as a pioneer of highly sophisticated English concertina song accompaniments, stretching the boundaries of traditional forms, with one of the best voices in the business. He is a multi-instrumentalist, who also accompanies himself on the cittern, and also plays mandolin and banjo.  After a thirteen year break, building up an internationally known stringed instrument business, he made a welcome return to performing in folk clubs and festivals in 2005.
Steve's 5th album, his first for 22 years 'The Whirligig of Time' was long listed for the BBC folk awards in 2008.  His 6th album "Rim of the Wheel" was released in spring 2012 and received rave reviews – David Kidman in N.E. Folk Roundabout called it "sheer genius a sure contender for one of my folk albums of 2012".  This was backed up by many festival bookings and re-plays on the radio on the Mike Harding Show Radio 2 and Late Junction Radio 3 and a full page article in fRoots in July 2012.  Steve's new 7th album 'Spirit of the Game' was released in January 2016.  In the fRoots August/September 2014 edition, Nancy Kerr in her 'Rocket Launcher' interview when asked "what was the best gig you ever saw?" answered "the best spot I've seen recently was Steve Turner – total intensive musical focus and a vast serious repertoire"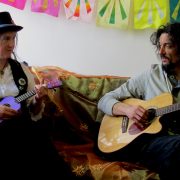 Suzanne began story telling nine years ago, when she set up "Cranesfield Bardic Arts" as part of the Serpent Festival on Clee hill.  since then, her passion for sharing stories has taken her to schools, Shropshire Libraries, and The National Trust.  Growing up in the West Midlands, with holidays at the seaside, Suzanne found her love of stories, thanks to her Nana and Bagpus.  Nana would always know the legend of the cliff path or ruined castle they were visiting.  Suzanne loves to tell stories of the landscape, and can often found on hilltops, with her travelling story dragon, Prachett.
Cranesfield – Husband and wife, Jake and Suzanne are a musician and storyteller, who together sing songs and tell stories from a repertoire of traditional and original pieces.  They find their inspiration at the back of the sock drawer and places where no one else thinks to look!  They made their debut at Festival at the Edge in 2014.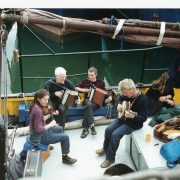 The Boat Band have been messing about in boats since 1988, playing lake, river, canal and sea festivals.  That is not to mention putting in seventeen appearances at Glastonbury festival over the last twenty-five years.  they have picked up a treasure trove of songs, tunes and stories in that time, and will be here to share a few with you.  Members of the band will be helping organise the festival opening ceremony on Friday evening, and will be in the Silver marquee at 3 .20 pm on Saturday.
The Ironmen and Severn Gilders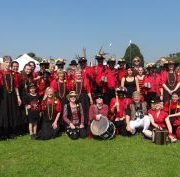 The Ironmen and Severn Gilders are two separate but closely associated teams based in the historic town of Ironbridge in Shropshire.  The Ironmen are a men's team who dance in the Welsh Border tradition, while the Severn Gilders are a women's team who dance North-West Morris.  Although they dance separately, they almost always appear together as many of the dancers from one team appear as musicians for the other.  Originally formed in 1976, they have danced at festivals all over the country and Europe. The team colours are black and red.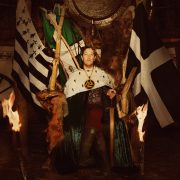 Nominated 'Folk Singer of the Year' – BBC Radio 2 Folk Awards 2017.
Jim Causley celebrates over a decade as an acclaimed solo artist and performer with a brand new studio album Forgotten Kingdom, released by Hands On Music on February 19th 2016, and a supporting tour. The album is his first album of entirely self-penned material. His first three solo albums all largely comprised traditional songs and his fourth, Cyprus Well, drew on poems written by Jim's late relative Charles Causley and set to music by Jim.
Forgotten Kingdom is a broad collection of songs inspired by Causley's native Westcountry, mixing ancient history with the songwriter's own personal history and experience of the world. Themes range from the Saxon invasion of the area, the Celtic diaspora, to very personal explorations of love and geographical identity. This is certainly Causley's most musically ambitious work to date. For this decennary celebration, Jim invited some of his closest musical friends to join him as guests. Among them are long-time collaborators James Dumbelton, Nick Wyke & Becki Driscoll, all three members of Show of Hands. At FatE Jim will be joined by Nick Wyke and Becki Driscoll.
During the past decade Causley has been nominated for no less than five BBC Radio 2 Folk Awards, won the Spiral Earth Singer of the Year award in 2014, presented his own folk music show on BBC Radio Devon and in 2015 he worked with BBC TV historian Dr Sam Willis to create the music for his show 'Highwaymen, Outlaws and Villains' and was asked to perform his song 'Pride of the Moor' on BBC TV's Countryfile – Dartmoor Special.
Male Singer of the Year – Spiral Earth Awards 2014
Top 10 Folk Albums of 2013 – The Telegraph
'Jim Causley and his fellow folk musicians bring it to life with real zest, his deep baritone voice soaring as he sings.'  The Telegraph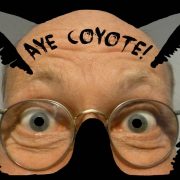 "Eve's Bonie Squad is the latest album from Tim Dalling, songwriter, performer and kilted fall-guy in the phenomenon that was The New Rope String Band. His songs are a rich mix, full of vivid imagery made tangible through Tim's whisky-warm vocals and joyous, dancing accordeon playing." fRoots
Since the New Rope String Band's last performance, Tim has performed 77 shows as Willie Sprout Snr. in Northern Stage's Up and Out Christmas Sprout, a Christmas show for six year olds and under. He was the composer and musical director.
Tim's other new project is 'Aye, Coyote', a solo show with Trickster Truths and a Tale of Two Brothers and the Dance for Joy. A theatrical entertainment with song and dance and a sacred ritual of purification. Tim Dalling tells autobiographical tales of brotherhood alongside myths of Coyote, the creative master of thoughtless self-destruction and crazy rebirth. Ghosts are healed with songs and laughter.
"Aye Coyote!' was absolutely stunning – the hall was full to capacity, people were completely absorbed by this beautiful, emotional piece of theatre… it was definitely a highlight of the festival."   Rachael Clarke, Director of Priddy Folk Festival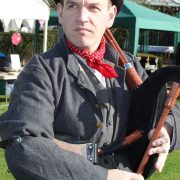 Tom Hughes is an engaging storyteller who has been captivating audiences for over a decade with his folk tales and music.  The legends from the landscape of his native Cheshire regularly make and appearance along with stories from across Europe, with tales for every occasion.  Tom has performed in cosy clubs as well as the stages of larger events including Shrewsbury folk Festival.  Tom's work often features bagpipes, though not the highland type, but the softer tones of pipes once very popular in England.  He is Education Officer for the Bagpipe Society and works with schools and festivals to introduce people to this ancient instrument alongside the storytelling tradition.  At FatE this year tom will be conducting a talk on Friday night to introduce various bagpipes and their history and then on Saturday and Sunday he'll be holding drop-in sessions in the Bar for you to have a go.  tom is also one of the organisers of Word of Mouth storytellers in Manchester, one of the country's longest running story clubs.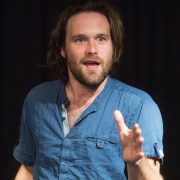 Thanks to his experience as an educator and youth worker in combination with his passion for stories, theatre and fire, Tom has a talent for bringing his stories to life in his own interactive and dynamic way.
Tom Lives in the moment. Always present, he sees things and people for what they are instantly and enthusiastically, and he can't help but shouting his truth and his thoughts out like a mischievous jester.
He picks up stories quickly, but he doesn't keep them for long. He handles them like hot juggling balls and has to pass them on immediately.
As a storyteller, Tom works for several associations in the Flemish part of Belgium, Brussels and in the Netherlands. He has also worked on international collaborations and projects of his own overseas.
Multi-talented with varied artistic interests, Tom is also a freelance fire-artist with 'The Vuurmeesters' A Belgian Fire-collective.
TuneWorks started organising tune workshops at Shrewsbury Folk Festival in 2007 with the idea of bringing a group of improving tune players together to play a set of common tunes.  They wanted to create something that would have helped them when they started playing.  TuneWorks ran very popular beginners workshops at FatE last year and some of them have performed here many times.  they are a group of music teachers, players and enthusiast who will run a couple of slowed-down sessions with a restricted repertoire from their beginner's book for the Beginners workshops.  Their beginners workshops run at approximately quarter speed of 'normal'.
Vicki Swan and Jonny Dyer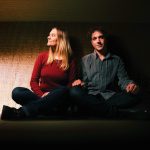 Vicki Swan and Jonny Dyer have developed a strong reputation for delivering great performances time and time again. Once known mainly for their instrumental skills with Scottish Smallpipes, accordion and Swedish Nyckelharpa, they are now being accepted as impressive song arrangers and writers.
Vicki and Jonny effortlessly blend traditional material with contemporary interpretations whilst equally creating original self penned tunes and songs that are entirely at home in the tradition.  Out of this combination they have developed a sound that is both familiar and fresh.  Strong believers in letting the music tradition live and breathe through sensitive interpretation, Vicki and Jonny allow the melody to sing without any constraints.  Winter 2016 saw Vicki & Jonny as the front cover of the Living Tradition Magazine with a centre spread interview.
Vicki has now returned to her Swedish roots with the addition of the Swedish Nyckelharpa, Swedish bagpipes and translating Swedish ballads.  Vicki  was a member of the 2013 European Nyckeharpa Orchestra, runs the Nyckelharpas at Halsway and was a tutor for the International Days of Nyckelharpa in Germany for 2014 and 2015.  Jonny Dyer (Vocals, Guitars, Accordion) composer and competition-winning guitar player.  Jonny's outstanding technical ability, coupled with a wide-ranging musical taste has made him a tireless and forceful musical innovator.   Jonny has been singing choral music and playing soul, jazz and folk for as long as he can remember.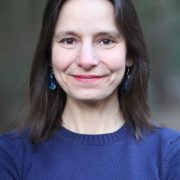 'She speaks like a woman spitting jewels'  Arts Council
Xanthe Gresham summons goddesses and heroes to take centre stage, not from some long forgotten past, but emanating from here and now, you and me.  She unfolds each tale like the petals of a lotus.  'At the end, you leave with something beautiful created in your own mind.' British Theatre Review.
Xanthe's work is highly energetic and distinctive and has captivated audiences all over the world:  'We were enraptured!'  The Telegraph;    'Exquisite timing!'  The Irish Times;    'Held the audience in the palm of her hand!'  New Zealand Times.
She is currently touring the Goddess Tales, described as a series of minor miracles as she morphs from one goddess to another, performed at The Barbican, The National, Northern Stage and The Cheltenham Literature Festival.  The British Museum states that working with Xanthe ensures first rate storytelling and first rate performance that forges powerful links with listeners.  Commissioned epics have toured to the Smithsonian, the Ulster Museum and the Harvard Art Gallery.  Xanthe was Storyteller in Residence for the Chelsea Physic Garden and Stoke and Staffordshire Libraries, Storyteller Educator for the Tate Gallery and is Lecturer in Drama and Storytelling at the University of East London.
The 26th Storytelling Festival at the Edge - Friday 28th July to Sunday 30th July 2017